On October 23, 1969, the Royal Canadian Navy suffered its worst peacetime accident when HMCS KOOTENAY's starboard gearbox exploded during full power trials off the coast of Britain. The lessons learned from this event continue to shape the RCN's approach to damage control to this day. To commemorate this event, a service was held in Halifax on Friday, October 21, 2016.
I assembled an article between 2007 and 2009 on this event, and it appears on the Hazegray and Underway website.
I have been interested in naval powerplants for some time now, and the
Y100 powerplant
used by the Royal and Royal Canadian Navies between the 1950's and 1990's in particular. As an engineer, the accident in KOOTENAY in itself is a lesson for designers - a component part should never be able to be easily installed improperly in such a way that it can cause a catastrophic failure.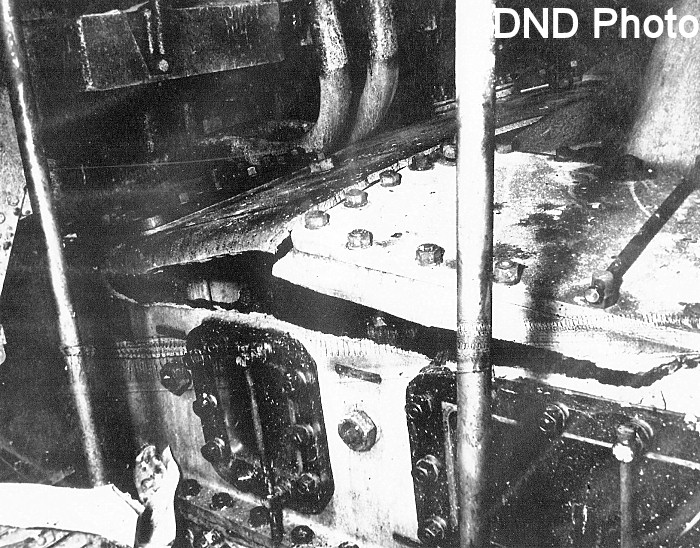 The ruptured starboard gearbox of HMCS KOOTENAY.